International Feature Fiction Jury
Alain Bergala
He was editor-in-chief and feature director at Cahiers du cinéma. He is a specialist in the work of Jean-Luc Godard, was the editor of the filmmaker's two volume book "Godard on Godard" ("Godard par Godard") and has written several books including "Godard au travail, les années 60" ("Godard at work: the 1960s"). He is also the author of numerous articles and books on Rossellini, Kiarostami, Buñuel, etc. In 2000, he became Jack Lang's film advisor, and worked with him at the Ministry of Education on the introduction of art in basic education. He further developed the concept of teaching cinema to children and young people in his book "The Cinema Hypothesis" ("L'hypothèse cinéma") and oversaw the project Eden Cinéma, a collection of royalty-free DVDs for the diffusion of cinema in the classroom. Since 1995, he has been the instructor and artistic advisor of the international project "Cinéma cent ans de jeunesse" (Cinema, 100 years young). He has made several films for cinema and television, including Faux-Fuyants (1983), Où que tu sois (1987), Pasolini la passion de Rome (2013) and filmed essays on Pavese, Fernand Léger, Jean Renoir, Victor Erice and Kiyoshi Kurosawa. He has been a lecturer at the universities of Lyon 2, Rennes 2 and Paris 3 Sorbonne nouvelle, as well as director of the film analysis department at La Femis. Last but not least, he has curated exhibitions such as: Correspondances: Kiarostami Erice (Centre Pompidou 2006), Brune Blonde (Cinémathèque française 2010), Pasolini Roma (Barcelona, Paris, Berlin, Rome 2013).
Angeliki Darlasi
Author of children's and young adult literature, playwright, screenwriter, and instructor of creative writing for children and adults. She has received numerous distinctions for her literary work (both prose and theatrical). Her works have been featured in the IBBY International Honour Lists, as well as in the White Ravens International Catalogue. She has received the Greek National Prize for Children and Youth Theatre (2018, 2010), the award for Best Novel for young adults from the Greek Section of IBBY (2018, 2010), the award for the Best Illustrated Book for children and young adults (2015), as well as the State Literary Award for Best Children's (2005), and numerous other awards. Her books and plays have been translated into Turkish, Korean, French, Italian, English, and German. Her books have been adapted into theatre and puppet theatre productions, as well as into films based on her own scripts, which are in the development stage. Her plays have been performed both in Greece and abroad (in Rome, Karlsruhe, London). She has been a member of juries for the National Awards for Children's Literature, as well as president of the jury of the European and International Competition Programme of Camera Zizanio. She participates in actions and programmes focusing on the love of reading, as well as on the theatrical and cinematic expression and education of children and young people. "Hans Christian Andersen Award 2024" Author Greek Nominee – IBBY Greece.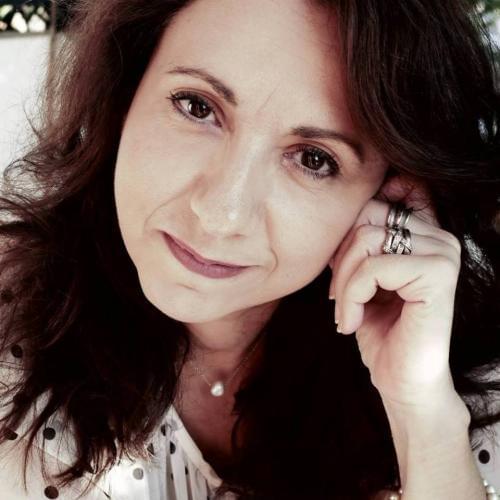 Edita Bilaver Galinec
She is co-founder of non-profit organization Kids meet art engaged in film literacy programs in Croatia and Board member of European Children Film Association - ECFA. As business consultant has many years of experience in corporative sector business and in institutional field; expert in strategic planning processes and in designing of development strategies. For the past decade, she has been specialised in upgrading capacities of cultural organisation and in developing methodologies of audience development. AS CEO of Kids Meet Art, she is actively involved in developing various film literacy programs in Croatia and also in Europe thanks to financing from MEDIA Subprogram.
Marta Jodko
She has been working as a programmer at the International Young Audience Film Festival Ale Kino! since 2010. She also curates a film programme for the Biennial Art For Children in Poznań and the children part of the Animated Film Festival Animator. As an educator, she worked at the National Museum and in several cinemas in Poznań. She graduated in Art History from the Adam Mickiewicz University in Poznań.
Rowena Martinez
She is the founding chairperson of the Universal Kids Film Festival in Istanbul Turkey. Her career in Children's Cinema spans 35 years of dedicated work and advocacy in forging the value of peace among young people through cultural diplomacy as embodied in international cinematic exchanges and media literacy for children. Rowena was the president of the board of directors of the Children's Film and Art Association (CFAA) in Turkey for ten years from 2012- 2022. The organization manages the annual activities of the Universal Kids Film Festival. In addition Rowena is a member of ECFA and CIFEJ.
Kids & Docs Jury
Elisa Giovannelli
After a master's degree in Promoting Film Heritage, Elisa Giovannelli started to work at Cineteca di Bologna - Educational Department Schermi e Lavagne, which she has been leading since 2009. Schermi e Lavagne organizes and manages many activities about film history and language, like European and national Film Education projects for schools, teachers training, Kids Film Clubs, short film contests, Youngsters' Ambassador schemes. Elisa Giovannelli organizes the annual Europa Cinemas' seminars in Bologna during the festival Il Cinema Ritrovato. She has been a member of the ECFA Board since 2017.
Marco Gastine
A French-Greek filmmaker, Marco Gastine was born in Paris. After a brief career as an architect, he moved to Athens in the early 1980's and took up filmmaking. He has written, directed, and produced mostly creative documentaries with social interest, as "Marseilles, a Greek profile" (Best Greek Documentary Award 2004), "Themis" (Cannes Festival 2009), "Demokratia, the Way of the Cross" (nominated for Prix Europa 2013) and "As Far As the Sea" (Best Documentary, LAGFF 2020). Through Minimal Films (Athens), his own production company, he has also produced other Greek filmmakers' documentaries as "Next Stop, Utopia" by Apostolos Karakasis (IDFA 2015). He is teaching in Athens film school Stavrakou and various international workshops (MFI, etc).
Sérgio Marques
Ηe was born in 1971 in Portugal. He is an author and coordinator of the Inflatable Cinema project. He studied to become a visual and arts teacher for 1st-grade students, but instead started creating and developed his own cultural projects. In 2011 he created the Association and is responsible for all the innovative projects and cultural experiences. Some of his works include: Cinema in the Street, an open-air cinema in Lisbon, with free entrance in public places, that ran from 2011 to 2016. It included quality cinema, classics, and European movies that were screening in places that, somehow, contextualized the theme of the movie. Half Nine, a nomad cinema club. From 2015 to 2017, a cinema team moved all around the city of Porto to collectives organized in social quarters, schools, and public places, and held sessions with cinema and conversations. Video Lucem, Cinema in Algarve Churches. From 2017 till 2019, cinema screenings were held in 30 churches of Algarve, as well as 15 cine-concerts. The events aim to take art to places where it doesn't usually go and gather more than 15.000 viewers.
Kevin De Ridder
He holds a master's degree in Communication Sciences from the University of Ghent and a postgraduate diploma in Applied Audiovisual Communication from Thomas More. He has worked as a communication and outreach manager at various audiovisual institutions in Belgium, and as a film critic for several media. Over the years he has been active in different fields (exhibition, distribution and education), aiming to connect audiences with film. Since 2019, he works as a film programmer at JEF. JEF is the point of contact for anyone dealing with youth, film and new media, at school or in leisure time, in the Dutch speaking part of Belgium. JEF organizes the largest youth film festival in Flanders.
Sibylle Stürmer
She is a Professor at the Macromedia University of Applied Sciences in Cologne and she has been a Local Head of Faculty of Creative Arts of the institution for more than a decade and until recently. She has also served as Head of Film/ Television Study Program for Cologne, Munich and Berlin departments of the same university. She is the manager of "Mein bewegtes Leben'' film production company. She studied Graphic-Design and Film/Television at postgraduate level and she has worked as director, cinematographer and editor for documentary films, dance films and dance documentaries for more than 15 years, before she started teaching. Her films and video installations have participated in festivals and won various prizes.
International Short Fiction Film Jury
Eirini Delidaki
She is a Film & Museum Educator of the Thessaloniki Cinema Museum (department of Thessaloniki Film Festival). Since 2009, Eirini Delidaki has been in charge of the design and implementation of TCM's educational programs for all age-groups and collaboration with schools and teachers. Since 2011, she has been collaborating with the Directorate of Primary & Secondary Education for the organization of seminars for teachers. She is, also, one of the members of the film selection team of the pre-mentioned units of the educational section of Festival called nextgen . She designs the educational material and the interactive activities of these screenings. She is a PhD candidate at the department of Cultural Technology and Communication at the University of the Aegean. Her main research interests focus on the contribution of the Film Education & TCM's educational programs to the emotional, aesthetic and cognitive development of children.
Marion Heimlund
She started to work for at Norway's largest International Children's Film Festival in Kristiansand (KICFF) as programmer in August 2021. Since 2007, she has been actively engaged with the film industry and, among others, worked together with Tromsø International Film Festival. She is the children and youth representative in the board of the Film Club Association in Norway.
Alessandro Stevanon
He is a media and film lecturer, producer and director. His productions include short films and documentaries that have been screened at several international festivals (Clermont-Ferrand International Short Film Festival, Visions du Réel, TIFF Kids International Film Festival, Mostra Internazionale d'Arte Cinematografica di Venezia, etc.) and have received major awards, including the "Michelangelo Antonioni" Prize. From 2016 to 2021 he was the director of Frontdoc - International Documentary Film Festival. Since 2021 he has been the artistic director of the Cactus International Children's and Youth Film Festival for which he is also responsible for the educational programme.
International Short Animation Film Jury
Zuzana Bahulova
She is a Czech animator and designer. She has a PhD in animation and during her studies she was on several prestigious academic stays abroad, one of them was at CalArts (USA), established by Walt Disney. She is working for the renowned Zlín Film Festival (CZE) as a programmer for short animations. Numerous of her animations were screened on several festivals around the world. Her projects "Hi-Tech Footwear Skin" won prestigious design awards – Red Dot (2x), German Innovation Awards, European Product Design Award and Global Footwear Awards. The design of the volleyball "Handshake" won German Innovation Awards. Clothes/uniform collections designed by Dr. Bahulova were worn by German and Jamaican national teams during past Olympic Games.
Anastasia Dimitra
She is a professor and Head of the Animation and Interactive Media and Game Design courses at AKTO Art and Design (certified college of Middlesex University of London). She also teaches at the MSc Animation course of the University of West Attica. She has taught animation at universities both in Greece and abroad. She has collaborated on the production of animation films with the most prestigious companies in Greece, including Kounoupi and Artoon Ltd. In 1995 she established her own production company and created numerous productions, such as Cartoonia 36/Episodes 26 for Greek television. She has created the films Diadromes (2011) [Routes], Emmones (2015) [Obsessions], and Simmathitria (2021) [The Classmate]. She participates in numerous research programmes, she has written books and articles on the art of animation, and she has served as president and jury member in animation festivals, including the selection jury of the Hiroshima International Animation Festival in 2002. She is an administrator of ASIFA HELLAS and vice president of ASIFA International.
Alfred Sesma
From 2001 to 2015, he worked developing different projects in the field of cultural management and communication. Among them the management and coordination of the International Animation Film Festival of Catalonia Animac 2001-11 and the first Animation Production Forum (2011). From 2011 to 2013 he was the director of Toon a Ville, professional conferences focused on children's content for TV and founder and director of Toon a Ville S.L., a company specialized in the development of children's tourist guides in Augmented Reality. He is currently a screenwriter, programmer, and head of international sales and purchases for Pack Màgic, a distributor specializing in audiovisual content for children and families
Children and Youth Juries
International Youth Jury
Ayelén Molina-Heimlund (Νορβηγία / Norway)
Stine Loebrich (Γερμανία / Germany)
Fotis Papadopoulos (Ελλάδα / Greece)
Andrea Reininger (Αυστρία / Austria)
Sonja Stöttner (Γερμανία / Germany)
Children's Juries (up to 12 years old)
Feature films jury
Γαλάνης Ιάσωνας / Galanis Iasonas
Γκουβιά Μυρτώ-Δήμητρα / Gkouvia Myrto-Dimitra
Ζέκιου Σμαράγδα / Zekiou Smaragda
Θωμαΐδης Ευάγγελος / Thomaidis Evangelos
Καραχάλιου Γεωργία / Karachaliou Georgia
Κορδελά-Βιδάλη Ιρίνα / Kordela-Vidali Irina
Κουλούρης Παρασκευάς / Koulouris Paraskevas
Κούρος Απόστολος / Kouros Apostolos
Λαγκουβάρδος Nικόλας / Lagkouvardos Nikolas
Μπαζάκα Παρασκευή / Bazaka Paraskevi
Παπαδοπούλου Δανάη / Papadopoulou Danai
Χαλκιαδάκη Άννα / Chalkiadaki Anna
Short fiction films jury
Ανδρουλάκη Ελένη / Androulaki Eleni
Γκούρλας Αλέξανδρος / Gkourlas Alexandros
Δεπούντη Νίκη / Depounti Niki
Δημητροπούλου Δήμητρα-Μύρινα / Dimitropoulou Dimitra-Myrina
Δρέσσου Μαρία-Ελένη / Dressou Maria-Eleni
Θεοδωρίδου Ιουλιέττα / Theodoridou Ioulietta
Θωμά Ίρις / Thoma Iris
Κουμουνδούρος Θάνος / Koumoundouros Thanos
Κούρτης Γιώργος / Kourtis Giorgos
Λάμπρου Κωνσταντίνα / Lamprou Konstantina
Παλλιούδη Ιωάννα / Pallioudi Ioanna
Παπαδάκη-Παπαζαχαρίου Κωνσταντίνα-Γεωργία / Papadaki-Papazachariou Konstantina-Georgia
Short animated films jury
Αθανασίου Ειρήνη / Athanasiou Eirini
Ανδρέου Ορέστης / Andreou Orestis
Αντωνίου Ειρήνη / Antoniou Eirini
Γκιζάνη Αριάδνη / Gkizani Ariadni
Δημητροπούλου Αριάδνη / Dimitropoulou Ariadni
Δρε Χρυσηίδα / Dre Chrysiida
Κατραντζή Δήμητρα / Katrantzi Dimitra
Παναγοπούλου Ραφαηλία / Panagopoulou Rafailia
Παχουλάκης Μάριος / Pachoulakis Marios
Στρουμπάκου Χριστίνα / Stroumpakou Christina
Φεύγας Ανδρέας / Fevgas Andreas
Φιλιπποπούλου Φωτεινή / Filippopoulou Foteini
Documentary films jury
Ανδριόπουλος Ιωάννης / Andriopoulos Ioannis
Βάνης Δημήτρης / Vanis Dimitris
Βασιλακοπούλου Μαρία-Βασιλική / Vasilakopoulou Maria-Vasiliki
Δούλος Νικόλαος / Doulos Nikolaos
Θανοπούλου Χρύσα / Thanopoulou Chrysa
Καλλιοντζή Εριφύλη / Kalliontzi Erifyli
Καλούδη Ιωάννα / Kaloudi Ioanna
Καράμπελα Ελένη-Άννα / Karampela Eleni-Anna
Καρβούνη Φαίδρα-Αντωνία / Karvouni Faidra-Antonia
Κρίσπη Δήμητρα / Krispi Dimitra
Λιμπιωτάκος Γιώργος-Δημήτρης / Limpiotakos Giorgos-Dimitris
Μπελεκούκια Φωτεινή / Belekoukia Foteini
Μποντούρι Σάρα / Bontouri Sara
Ξένος Ιωάννης / Xenos Ioannis
Παπανικολάου Μαρία / Papanikolaou Maria
Παπασωτηροπούλου Μαρία / Papasotiropoulou Maria
Πολίτη Δήμητρα / Politi Dimitra
Ράλλη Βασιλική / Ralli Vasiliki
Σαμψούνης Βαγγέλης / Sampsounis Vangelis
Τζαβάρα Γεωργία / Tzavara Georgia
Children's Juries (over 13 years old)
Feature films jury
Αντωνίου Γιώργος / Antoniou Giorgos
Αυγουστίνου Αδαμαντία / Avgoustinou Adamantia
Καλαμπάκα Βασιλική / Kalampaka Vasiliki
Κουλούρη Γαλανή / Koulouri Galani
Κούτσιος Κωνσταντίνος / Koutsios Konstantinos
Λύρα Έλενα / Lyra Elena
Μόσχου Πηνελόπη / Moschou Pinelopi
Σιαμκούρη Γαβριέλλα / Siamkouri Gavriella
Τσίγκρη Ελένη / Tsigkri Eleni
Τσουρέα Γεωργία / Tsourea Georgia
Φλέσσας Θεόδωρος / Flessas Theodoros
Φουρτούνη Χριστίνα / Fourtouni Christina
Short fiction films jury
Βλαστάρης Αλέξανδρος / Vlastaris Alexandros
Καϊμασίδης Γιάννης / Kaimasidis Giannis
Κορομπόκης Θάνος / Korompokis Thanos
Παναγούλη Ηλιάνα / Panagouli Iliana
Παπαγεωργίου Νίκη / Papageorgiou Niki
Πετροπούλου Άντζυ / Petropoulou Antzy
Πουρσανίδη Αικατερίνη / Poursanidi Aikaterini
Ρουσιάκη Ραλένα / Rousiaki Ralena
Τζοΐτη Κατερίνα / Tzoiti Katerina
Τσιωτάκη Μαρία / Tsiotaki Maria
Χάρδας Γιάννης / Chardas Giannis
Χριστοφιλέα Θεοδώρα / Christofilea Theodora
Short animated films jury
Βάραγκα Δήμητρα / Varagka Dimitra
Βασιλοπούλου Σίλια / Vasilopoulou Silia
Βλαστάρης Χάρης / Vlastaris Charis
Καλογεράκη Γεωργία / Kalogeraki Georgia
Κοϊμψίδου Δήμητρα / Koimpsidou Dimitra
Μπουρνάζου Μαρία-Δεσποινα / Bournazou Maria-Despoina
Οτάκε Αινείας / Otake Aineias
Σκούτα Αδαμαντία / Skouta Adamantia
Σκουτέρης Δημήτρης / Skouteris Dimitris
Σκυλλάκου Ασπασία / Skyllakou Aspasia
Σπυροπούλου Αλεξάνδρα / Spyropoulou Alexandra
Τσακιρίδη Βασιλίνα / Tsakiridi Vasilina
Documentary films jury
Γαλανάκη Μαρία / Galanaki Maria
Γιαννακοπούλου Ειρήνη / Giannakopoulou Eirini
Γκρίλλας Αναστάσιος / Gkrillas Anastasios
Δάρας Γιάννης / Daras Giannis
Ζύγουρα Μαρία / Zygoura Maria
Καλλιοντζής Παναγιώτης / Kalliontzis Panagiotis
Μητσάκου Μυρτώ-Στέλλα / Mitsakou Myrto-Stella
Παναγιωτακοπούλου Λένα / Panagiotakopoulou Lena
Σεϊντής Γιώργος / Seidis Giorgos
Σοφιανόπουλος Γιώργος / Sofianopoulos Giorgos
Τάτσης Ερμής / Tatsis Ermis
Τραγούστη Αντωνία / Tragousti Antonia
Φουρνοδάυλου Αγγελική / Fournodavlou Antzela